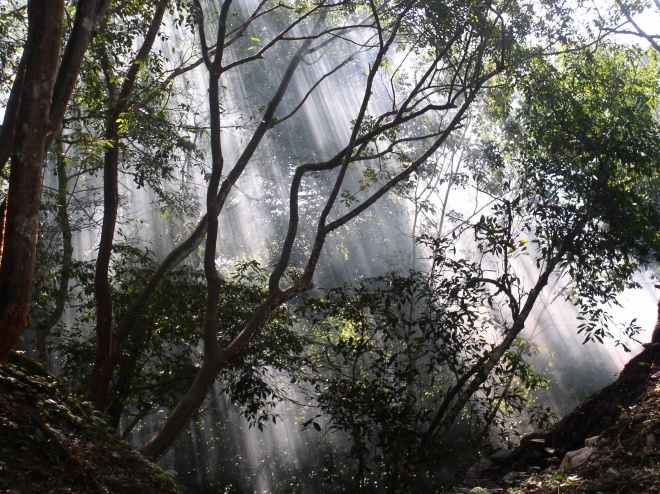 Rainforest Concern is a British charity protecting rainforests and other crucial natural habitats, working with communities and organisations across eight countries.
The work of Rainforest Concern becomes more vital every day as deforestation continues around the world. They have saved many acres of forest and we must help them to continue this vital work.

Professor Sir Ghillean Prance FRS, world renowned botanist and ecologist, former Director of RBG Kew
What we do
Rainforest Concern protects threatened habitats by direct conservation on the ground, through the purchase of land in the name of the local NGOs or communities, or for private reserves, and the registration of ancestral indigenous territories.

We put in place effective ongoing management and protection measures, and secure legally protected status where possible, working with research establishments in order to monitor the effectiveness of our strategies, and to provide proof of the threatened species living within the forests.

As part of our conservation strategy we support local communities, and deliver environmental education both in our project areas overseas and in the UK.

Who we are
Rainforest Concern was established as a UK registered charity in 1993 to protect threatened natural habitats and the biodiversity they contain, together with the indigenous people who depend on them for survival. In 30 years we have helped to protect over 2.2 million hectares of threatened forests.

In partnership with Royal Botanic Gardens Edinburgh

Find out more
Sonja Dillmann

Neblina Reserve, Ecuador

Sonja Dillmann has been Rainforest Concern's project manager for the Neblina reserve in Ecuador since 2012. She manages the Neblina Reserve from co-ordinating the forest guards, to overseeing the purchase of new land.

Suprabha Seshan

Gurukula Botanical Sanctuary, India

Conservationist Suprabha Seshan is the director of GBS. In 2006 she won the Whitley Award for Nature, and has travelled extensively educating others about the importance of a healthy, biologically diverse planet.

Carlos Fernandez

Urpiano Beach, Costa Rica

Environmental lawyer, Carlos Fernandez has worked with Rainforest Concern since 2007. First as our legal representative in Costa Rica for the Pacuare Reserve and now as manager of Urpiano turtle conservation project.

Professor Antonio Lara

FORECOS, Chile

Antonio Lara is the President of FORECOS foundation, Rainforest Concern's project partner for the Nasampulli reserve. Through this collaboration, we help to protect Chile's endangered native monkey puzzle forests.

Carlos Zorrilla

DECOIN, Ecuador

Rainforest Concern collaborates with Carlos Zorrilla and his grassroots organization DECOIN to protect the extremely biodiverse Intag cloud forest, and halt mining activities in this area of northwest Ecuador.
Since 1993 Rainforest Concern:
Has helped to protect over 2.2 million hectares of threatened forest

13 countries: Panama, Brazil, Colombia, Belize, Uganda, Sri Lanka, Costa Rica, Chile, Ecuador, Romania, India, Suriname, Peru

Over 30 conservation projects and 24 partner organisations